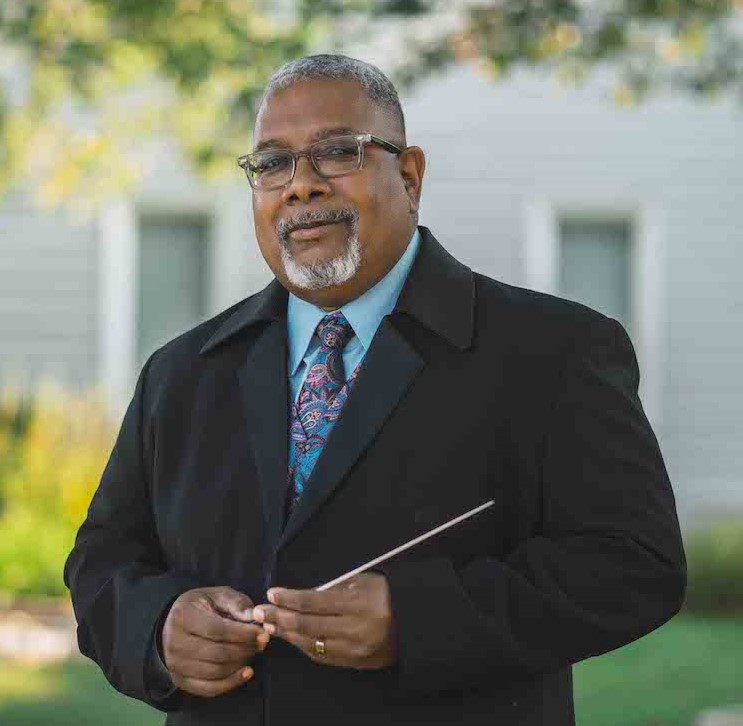 Larry Griffin is well known and widely respected among Central Ohio's music educators and conductors. He is the founder and Artistic Director of Capriccio Columbus, a 70-member community choir. Formed in 2006, the choir has sung with regional orchestras, national tours of "Game of Thrones" and "Rocktopia", and at numerous charity events.
From 1991 until his retirement in 2013, he was director of choral music at Worthington Kilbourne High School. He formerly led the St Charles Preparatory School's men's ensemble and the Mansfield Symphony Chorus. He currently teaches voice privately in his home studio and served as music director for Opera Columbus' "The Journey".
A past president of the Ohio Music Education Association, Griffin has served in many OMEA events as an adjudicator, director of honors choir festivals and clinician. In 2005, the Columbus Symphony Orchestra presented him with the Secondary School Music Educator Award. Having served a number of Greater Columbus churches as a choral director and soloist, currently he serves as bass section leader and soloist at St Mary's Catholic Church in German Village.
Griffin holds a Master of Music degree from The Ohio State University, where he studied conducting with Hilary Apfelstadt. He received his Bachelor of Music Education degree from Eastern Kentucky University, and has done graduate work at Ohio State and Wright State University.