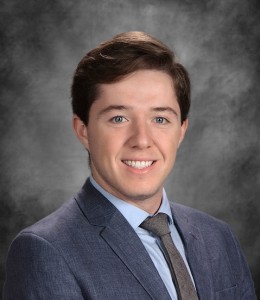 Ryan Jenkins became our artistic director and conductor at the start of the 2017-2018 season. He is thrilled to be back in central Ohio after spending the past two years earning a M.M. in Choral Conducting at the University of Toronto. This will be his first season with the Clintonville Community Choir, and is looking forward to making music within this community. Along with CCC, Ryan is Choral Director at Lehman Catholic High School in Sidney, Ohio and Choir Director at Lord of Life Lutheran Church in Worthington, Ohio.
While studying under Dr. Hilary Apfelstadt in Toronto, Ryan sang with The Exultate Chamber Singers, Fairlawn Avenue Church Choir — with renown composer Eleanor Daley—, Tryptych Opera, was assistant conductor of the University of Toronto Men's Chorus and the assistant director of the Dukes of Harmony Barbershop Chorus.
Having completed his B.M. in Vocal Performance at The Ohio State University in 2015, he had several musical opportunities in the central Ohio area. Some of these opportunities included directing The Statesmen— an a cappella group of the OSU Men's Glee Club— and directing the Greenmont Oak Park Community Church Choir— located in Dayton, OH. In addition to directing, he has sung both nationally and internationally in Ohio, Pennsylvania, New Jersey, Georgia, Florida, Texas, Ontario and Germany.